Centrally located Meadow Ridge Cottages are within 15 miles of literally hundreds of shops and restaurants in Eau Claire, Chippewa Falls, Menomonie and the surrounding communities. Just 3 miles off of I-94, you'll have access to whatever you need for a great retreat!
The charming small town of Colfax is just 5 miles away, offering both great dining and quaint shopping. Groceries and other necessities can be found there.
There are several quilt shops, fabric stores and scrapbooking supply stores in the area. Each Cottage has a binder with information on local places of interest.
---
Attractions: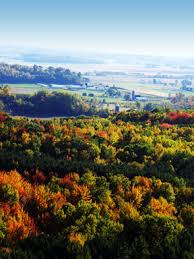 Hoffman Hills State Recreation Area - Located within 5 miles of the Cottages, this beautiful area offers outstanding hiking and cross-country ski trails. A 60 foot observation tower offers spectacular views of the surrounding countryside, especially in the autumn. And it is free! (except skiing). 
Whitetail Golf Course is minutes north on Highway 40 and offers a beautiful 18-hole course. (715) 962-3999.
Pleasant Valley Tree Farms is just down the road from the Cottages and offers a wonderful gift store brimming with unique gifts for every season Sept-Dec. (715) 879-5179.
Red Cedar Tubing - For those of you feeling adventurous or holding family reunions with kids along looking for something fun in the summer. They drop you off and pick you up! (651) 491-6492.
---
Massage: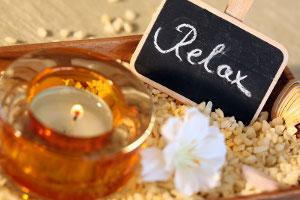 Several area massage therapists will come to the Cottages. You are welcome to bring in anyone you like.
"Essential Bodyworks"
Rebecca Copeland is an accomplished massage therapist with over 20 years experience. Please text/call 715-682-0180 for information.
"Massage by Michelle and Bridget"
Bridget and Michelle (a mother-daughter team). Please call (715) 246-9595 or This email address is being protected from spambots. You need JavaScript enabled to view it. for more information. Minimum service 4 hours.
"Massage by Peggy"
Peggy Hogberg ia a nationally certified massage therapist offering either table or chair massage at terrific rates! No minimum service required. Please contact Peggy at (715) 877-3366.
---
Catering: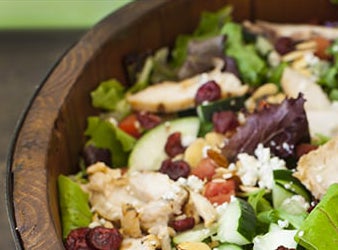 Lalaine Gunem Personal Chef and Catering. Leave the cooking to me! I will prepare and serve your meals and do all the clean up. Ranging from home classics to international flavors. I love to share healthy, locally-sourced, delicious good with others! I will work with your budget. This email address is being protected from spambots. You need JavaScript enabled to view it.. 715-491-1164. Facebook.com/lanieggunem/.
A Little Slice of Italy in Colfax. Just give Annie a call at (715)962-4444 for information.
(We love the lasagna!)
Chef Jodi can make just about anything you would like. She grocery shops and comes to the cottage to prepare your meals. Contact Jodi at (715)664-8160 for more information.
Vino Cappuccino Bistro in Elk Mound. Please call owner Dina Babb at 715-338-0536 for more information on options and delivery. Super cute location to enjoy bistro, coffee and wine bars, and baked goods.


The Junction in Elk Mound. Call owner Kim Reese for information. Give her a call to talk about the many options she can prepare for you (including breakfast/brunch items) and/or about their delivery menu at 715-879-4533.