Meadow Ridge Cottages opened to rave reviews in 2009 and has been a favorite retreat for scrapbooking ever since. How do we know this? All of the re-bookings! We enjoy a very high return rate and have come to call many of our repeat customers friends.
We specially designed Meadow Ridge Cottages to accommodate either six or up to twelve guests. There are two conjoined craft rooms with soundproof double doors that can be opened if both cottages are rented. Each craft room accommodates up to six guests and includes: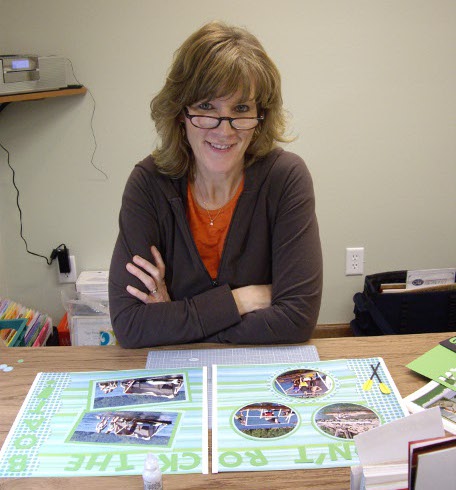 Drive-up access
Bright, even lighting
Additional full spectrum lights
Power strips and extension cords
Design wall
Counter-height cutting table with mat
Irons and big-board
Six 5' tables and fully adjustable chairs
Additional tables
Cup and trash holders at each table
Lots of windows overlooking the meadow
Computer/printer/scanner
High speed internet with WiFi
Stereo/CD/device player
Each craft room is separate from the main cottage, so you can create all night without disturbing those sleeping. Our guests also enjoy several smaller gathering areas for meeting with friends old and new. Each cottage has a front porch and a side patio with a grill set in beautiful gardens overlooking the meadow. Sunsets are a treat from both craft rooms and from any outdoor sitting area!
Come see for yourself why so many scrapbookers have made Meadow Ridge Cottages their retreat home!